Networking and Social Media
What is it?
This training looks at how networking works, and how we can make the most of it online and in person. We also look at how social media fits in.
We are now running this training mainly online as half-day sessions, using Zoom and other online tools. We can also run half-day or full-day sessions in-person on request.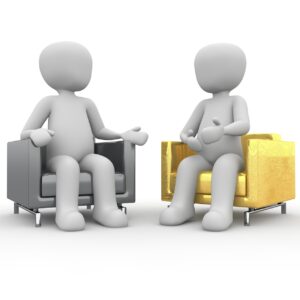 Who's it for?
We focus on the creative industries. So you'll probably be freelancing, or working in broadcasting, film making, advertising, theatre, writing, music, etc…
A lot of our trainees know networking is important but are nervous about talking to people they don't know.
Or maybe you're ok talking to people face-to-face but don't know how to build social networks online.
Now that so much is happening via Zoom, Teams or Google Meet, it's even more important to make sure we're being as clear as we can be about what we have to offer our clients and employers.
What's in it?
We look at:
what networking is really about, and why people often get it wrong
how to prepare for engagements with potential clients
getting ready for going to gatherings and networking events
what people find when they google you
how to polish your online profiles
What do you get out of it?
By the end of the webinar you should able to:
think differently about how people might perceive your undoubted talents
integrate your face-to-face and social networking more effectively
identify good practice and apply it to your own freelance work
The format
We will encourage group participation at various points, so be prepared to join in.
What's so special?
We like to put the fun back into networking. We dispel myths and help people realise it's not about a quick sell. It's about building up relationships over time and being honest.
About the trainer
David Thomas developed this course based on his experience of setting up his own business and working in production and journalism for more than 30 years.
Building up relationships with colleagues and clients has been the key to getting things done.
David regularly uses LinkedIn, and Twitter for work.
Want to find out more?
Future courses are listed below.
If you can't see what you're looking for just get in touch and ask. We'll be happy to help.
Networking is the most important marketing tool for freelancers. But what's the most effective, least stressful way of doing it?
From 4pm until 5pm